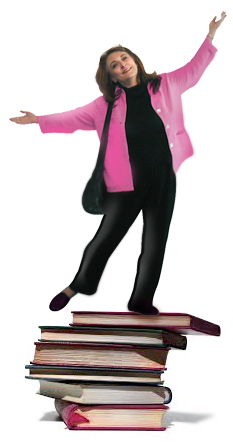 Read more books!
One of the world's best inventions was the book. I can't imagine what life would be like without them. I've met thousands of new people and visited places all around the globe without leaving my comfy chair. This is something every reader has in common with writers. We all love the written word.
Please kick off your shoes, lean back in your comfy chair and explore my website. I'm glad you've visited.

I'm so very happy to announce the re-release of two of my books! Both Hot Flash and The Long Meow Mystery are now available again as digital downloads!
About The Long Meow Mystery (originally published as Diary of a Confessions Queen):
Booklist Starred Review: "… Carmichael (Hot Flash, 2009) has created a thrilling whodunit in her trademark sassy, breezy style. Readers will enjoy her unique blend of humor and suspense."
~ Shelley Mosley, Booklist
"Sprightly humor and eccentric characters invigorate this chick lit cozy from romance writer Carmichael (Hot Flash)."
~ Publishers Weekly
"Mystery fans who enjoy bright women working through their problems and solving crimes along the way will love Amy. Carmichael (Hot Flash) knows how to deliver a zinger of a tale with plenty of action."
~ Library Journal
"This is a story for readers who love layers of kick-ass humor in a cozy mystery. It's a winner for Carmichael and her distinctive style."
~ Wil A. Emerson, Crime and Suspense Magazine
"Kathy Carmichael writes the most intriguing, funny, wonderful books."
~ Kathy Boswell, Fresh Fiction
"Fans will enjoy the antics of a heroine who plays the roles of her true confession characters and the cop fixated on her."
~ Harriet Klausner, MidwestBookReview.com
NEW! NEW! NEW! I've been having so much fun, writing in another author's universe and I'm thrilled to announce that my story, THE WEDDING WINE, part of Lucy Kevin's Four Weddings and a Fiasco Kindle World is now available on Kindle.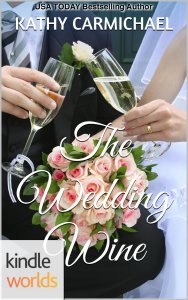 Four Weddings and a Fiasco: The Wedding Wine