Get your free ebook
Join Kathy's Readers Group Newsletter and
receive a free download of the novella
Your Magic Touch!

Keep up with Kathy's books and pre-orders by following her on:


Kathy is a proud member of Alli. Click on the image to find out more,
or to join the Allegiance of Independent Authors (Alli).
---

Now available!
It Happened One Christmas:
A Sweet & Clean Romantic Comedy
Just in time for the holidays! Ring in your Christmas spirit!
---



Now Available: Abby's Cowboy, The Texas Two-Step Book 7
A Novella. Six years ago, Barbara Palmer fell head-over-heels for cocky cowboy Ben O'Shea. He was devastatingly appealing, and he knew it. He had her heart—until the day he stood her up and disappeared. Now he's back, determined to take up again where they left off.
---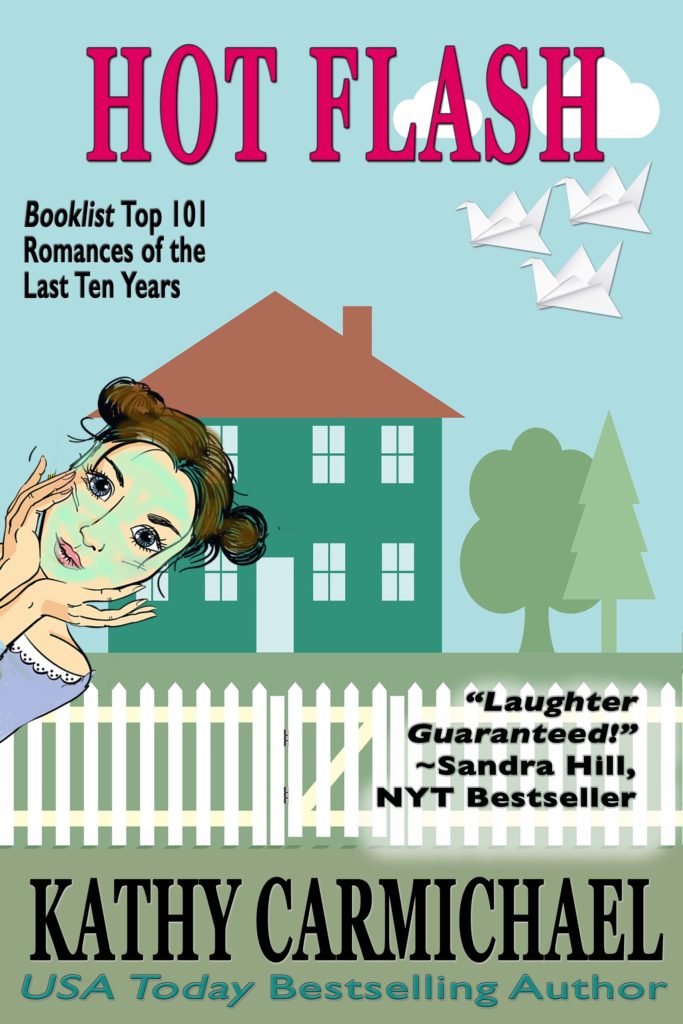 The Latest on Hot Flash!
The American Library Association's Booklist just included Hot Flash in their list of the 101 Top Romances of the Last 10 Years!
BOOKLIST Starred Review! "The road to true love has many twists and turns, and Jill stumbles across all of them in Carmichael's delightful romantic comedy." ~ Shelley Mosely, Booklist
Just be warned: you may end up snorting milk out of your nose, with this one, or at the very least, gain a funny look or two from anyone in your vicinity, when you burst into a guffaw while reading. Don't say I didn't warn you. 😉 ~ Julianne Draper, Tampa Books Examiner
Five Cups! CTRR Award! I love, love, love this book! Ms. Carmichael has written a sensational novel that will leave you laughing throughout all of Jill's hijinks. Hot Flash is the story of what one woman will go through to give her child all he deserves. The way Jill jumps blindly into dating and comes out smelling like a disaster is hilarious. I especially loved the bikini wax episode. This is a book that has feel good chick flick movie written all over it. Pay attention book and movie fans alike because I would not be surprised to see this on the big screen! A laugh-out-loud treasure of a book for women and mothers of all ages! ~ Danielle Russell, Coffee Time Romance