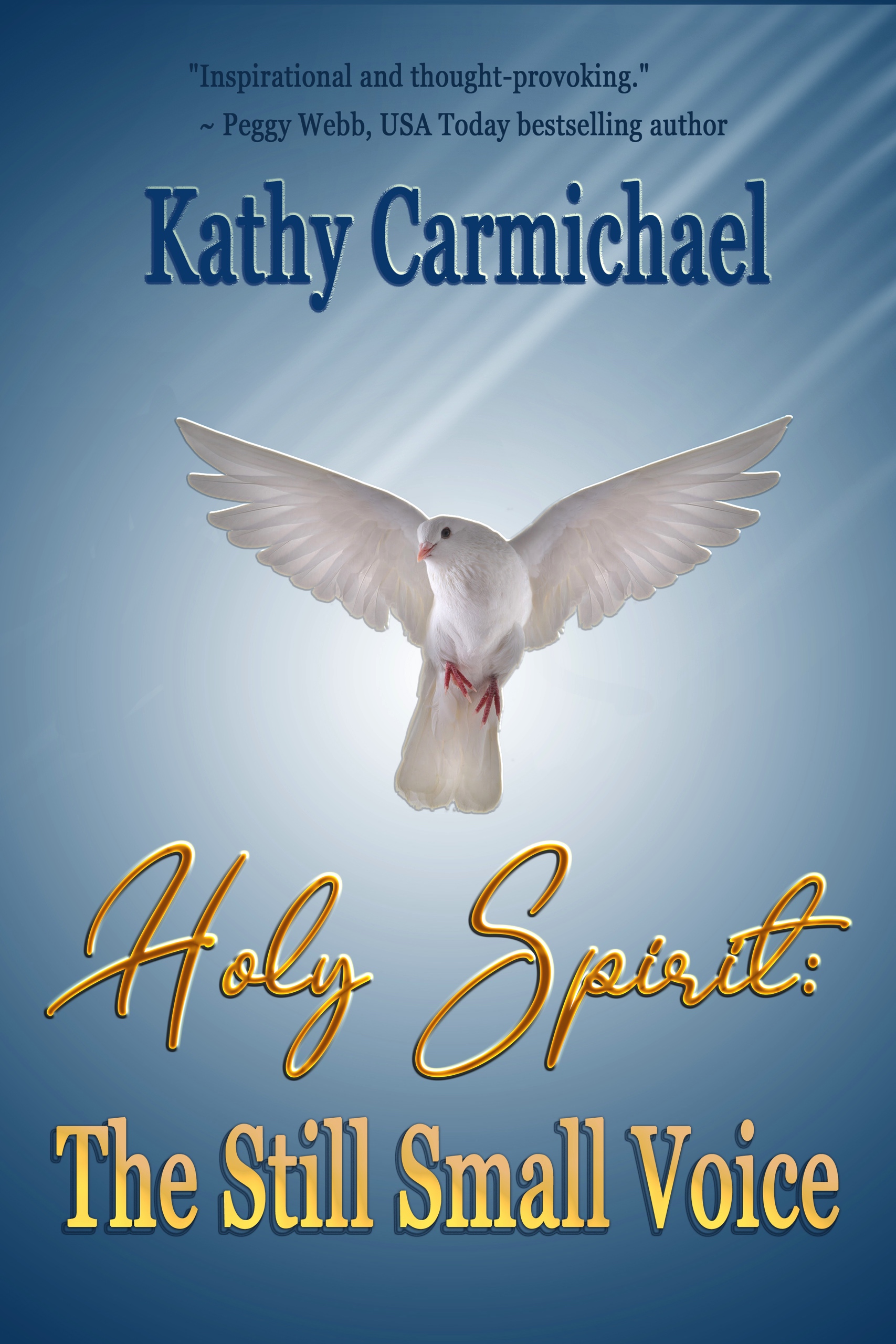 Free for a limited time! Click here to buy now!
Holy Spirit: The Still Small Voice
Do you wish to have a closer relationship with Holy Spirit?
In this guide I share some of my interactions with Holy Spirit. Listening to the quiet voice in your head can save your life and send you in wonderful directions you never before considered. The book also features stories about their own experiences with Holy Spirit from other authors, including:
Vicki Hinze
Denise Lynn
and Peggy Webb,
plus non-authors:
Danette Denton
Vickie Harper
and Karla Stoker.
"Holy Spirit by Kathy Carmichael is both inspirational and thought-provoking. It's a clear-eyed layman's look at the power behind the whisper we often call intuition. The personal stories add authenticity and provide anecdotal evidence to back up Kathy's own conclusions. A lovely read." ~ Peggy Webb, USA Today bestselling author
Excerpt:
The Bible teaches us that God is made up of three parts. Do you believe in the Trinity? The Triune God? Father, Son and Holy Spirit?
I do, but I had problems drawing Holy Spirit into my worship and prayers, until Holy Spirit spoke up and gave me directions. He knows I need remedial instruction. I'm not kidding about that. If things aren't crystal clear to me, if they are just hinted at, I often do not "get it." I'm eternally grateful for His directions!
I often called upon our Heavenly Father and Jesus by name, but unless it was specifically laid out in prayer or hymn, I generally didn't pray directly to Holy Spirit, except as part of the Triune God—Our Everlasting God.
This in part was because of a lack of understanding. I believed, but I didn't understand how to put my beliefs into practice.