Happy Holidays 2011!
 When I was a child the Christmas season was the most magical time of year. I would sit for hours staring at the lights on our tree, totally hypnotized by the beautiful shining colors.
The Christmas season is such a strong thread in my childhood memories that I thought it would be interesting to find out more.  Here is a link to a great article on the history of Christmas trees. I hadn't known that people decorated their homes with evergreen boughs even before Christianity or that the Germans brought Christmas trees to America, so you might find the article interesting, too.

The 11 Days of New Years?  Thinking about the history of Christmas trees got me to thinking about New Year's celebrations, so I looked it up, too.  Here's a link to another great article.
If you're in the mood to read Christmas-themed books, my romantic comedy Angel Be Good is available as both a print and ebook via most online websites.  Here is an Amazon Listmania of Christmas ebooks.
You can find a list of my books available at your local independent bookstore at Indie Bound, and at Barnes and Noble and Amazon.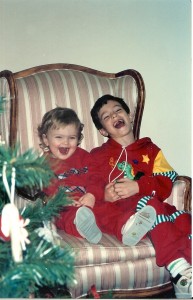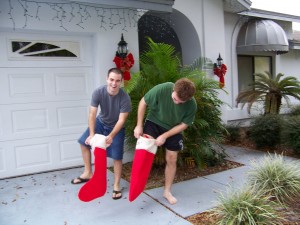 Merry Christmas! I'm wishing you warm and wonderful holidays and may the New Year bring you happiness and good health.
Kathy Carmichael