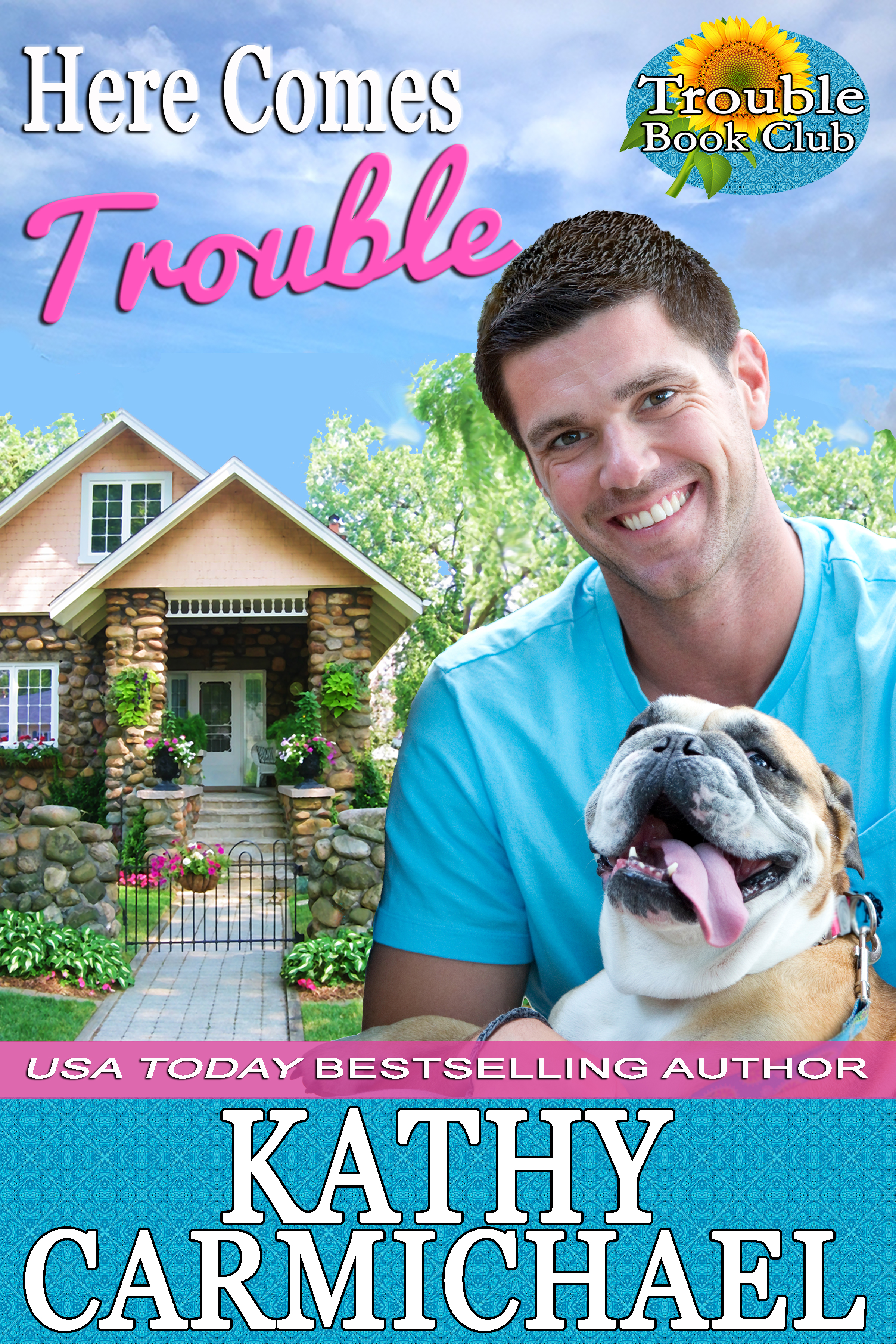 Updated eBook Coming January 2016
Also in hardcover and paperback.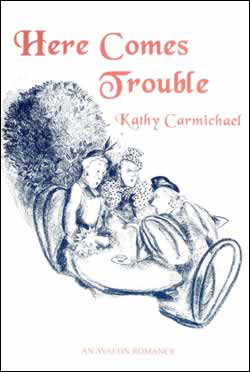 *Sweet* Contemporary Romance.
In Here Comes Trouble, Stella and Quinn must overcome their pasts—and the meddling attentions of TROUBLE—to find true love.
*Dorothy Parker / Reviewers International ~ Short Contemporary ~ 1st Place Award Winner*
---
In this sweet contemporary romance, will the reunion between Quin and Stella lead to a love that will last a lifetime?
When international investigative reporter Quin Gregory returns home to the small town of Littlemouth, Kansas to recuperate from injuries sustained on the job, he never imagined that he would go dumpster diving for an injured dog or that his mother and her zany group of friends, nicknamed Trouble, would decide to set him up with homebody schoolteacher, and his childhood love, Stella Goody.
Once he recovers, Quin plans to go right back into the danger, and that's what Stella Goody is determined to avoid. She loves the challenges of teaching school and the safe life she's made for herself in Littlemouth. She knows Quin has always been trouble, and the last thing she wants is for him to break her heart again.
As Quin's injuries heal, he comes to adore the mutt he rescued, and Stella Goody has once again laid claim to his heart. Can he convince her to risk a chance on love — and on him?
---

A laugh a minute riot of a book ~ Kathy Boswell, Managing Editor, The Best Reviews,
Member, Reviewers International Organization (RIO)
Sparks fly and the electricity sizzles…. Another awesome winner by Ms. Carmichael! A rip-roaring, heart-tugging, page-turner that will make you wish you had match-makers of your own like the ladies of TROUBLE. ~ Maureen Boylan, ReaderToReader.com

"HERE COMES TROUBLE is a light read that will leave readers with a warm, fuzzy feeling long after the chuckles are over, including a clever last line to end the story with a smile." ~ Carol Carter, Romance Reviews Today
From dumpster diving to save a homeless mutt, to a late night slug hunt, and water balloon bombs launched by the neighborhood menace, Kathy Carmichael fills this laugh out loud romantic comedy with scenes and characters you won't forget. And that doesn't even mention all the TROUBLE. Catch Ms. Carmichael's comedy…and get the charming happily-ever-after as a extravagant bonus that will leave you sighing contentedly for days. ~ Val Daniels, Harlequin Romance Author