Stuck On You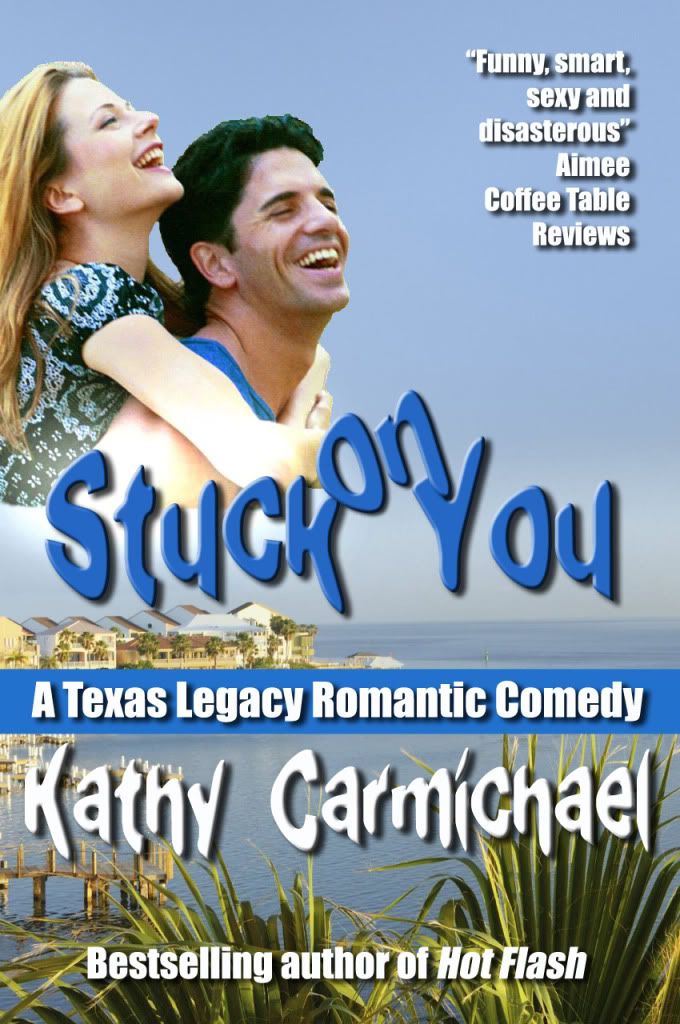 A Texas Legacy Romantic Comedy (Book 2)
Paranormal Romantic Comedy
Sensuality Level: Warm
Talk about magnetic attraction!
Accident prone is one thing. But electromagnetic impairment, too? Whenever Diedra Palmer's emotions run high, light bulbs burn out, watches stop and appliances go berserk. Between the accidents and the way everything around her breaks or goes wild, she's a total jinx.
Can two polar opposites…
Alec Sparks works hard to maintain control. After his parents' divorce, he took on the responsibility for his clingy mother. Now he's an attorney and looks after his clients just as thoroughly. No wonder he doesn't want even more responsibility–and that's what Diedra would be. She's an accident waiting to happen, a disaster in every sense of the word. But when Alec must join forces with Diedre to help a couple in trouble, the nearly combustible magnetic attraction sends their senses soaring.
… ever become soul mates?
Diedre likes her men in neckties and starched collars, all the better for mussing. And Alec Sparks is the starchiest man she's ever met. Trouble is, he's made it clear she can't have him. While Alec and Diedra work together, can they fight the heated desire flaring between them?
About Kissing Kelli: "I have always had a hard time leisurely reading any of Kathy Carmichael's books and this one was no exception. This delightful story is sure to please her many and varied fans! ~ Kathy Boswell, Fresh Fiction
Read an excerpt via Kindle on the Web by clicking on the gray arrow below to the right of the cover.