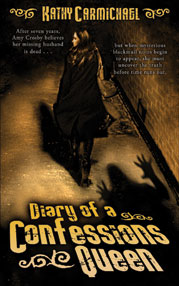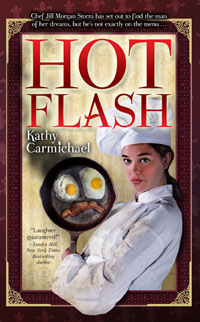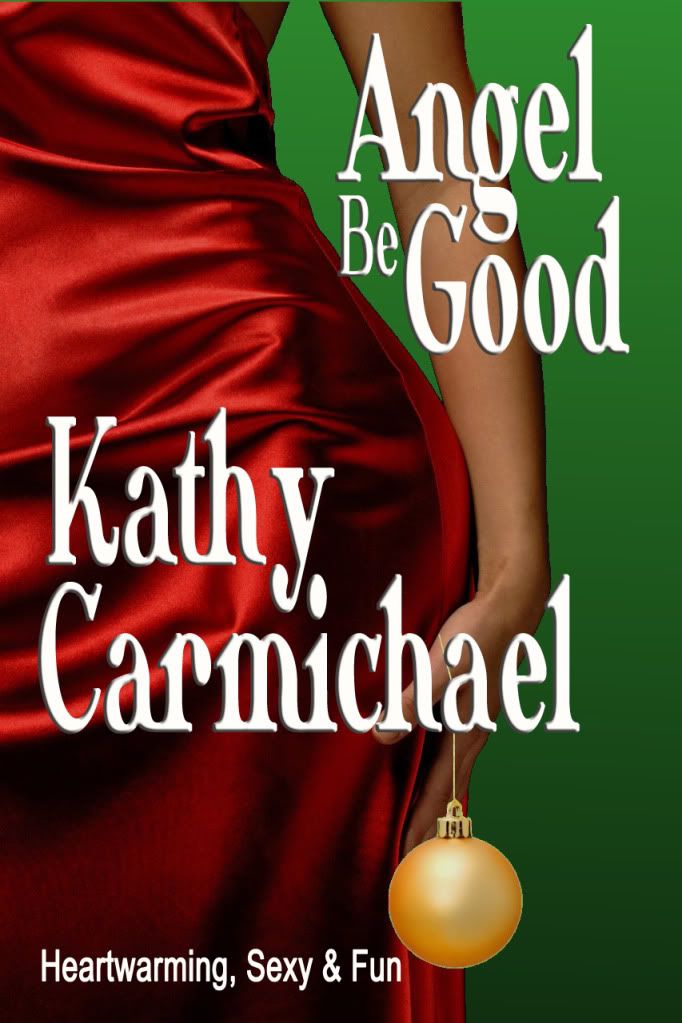 Your Magic Touch
Fun gothic spoof. A haunted mansion. Ghosts. Secret passages. A catacomb-like basement.
Comedy Shorts
Novella
In this gothic spoof, three elderly wizards must make a successful love match or they will be sent to the Olde Majiks Home. Their last attempt at matchmaking failed miserably and their magic is rusty. Are they supposed to forward a match between tabloid reporter Frannie Fielding and the mysterious Sinclair Haliday? Or is Frannie to be matched up with Sinclair's wealthy cousin, Harrison Haliday? If the wizards get it wrong, their dreaded fate will be sealed as will Frannie's.
Stuck On You
Now this is magnetic attraction!
Accident prone is one thing. But electromagnetic impairment, too? Whenever Diedra Palmer's emotions run high, light bulbs burn out, watches stop and appliances go berserk. Diedre likes her men in neckties and starched collars, all the better for mussing. And Alec Sparks is the starchiest man she's ever met. While Alec and Diedra work together, can they fight the heated desire flaring between them?
Kissing Kelli
Handsome cowboy, Bobby Gray Nelson, would like to put his brand on Kelli Palmer's heart … but will she give him the boot?
The long-awaited sequel to the award-winning romantic comedy, Chasing Charlie.
"Sweet" romantic comedy. When rodeo champion Bobby Gray Nelson meets feisty Kelli Palmer, she refuses him on every count. Always up for a challenge, he is determined to woo this woman who might be his soul mate. Kelli's sister claims dibs on this handsome cowboy, so Kelli reins in her attraction. Losing is not an option for Bobby Gray. He comes up with a plan to place his brand on Kelli's heart.
Can Kelli stand her ground — even after his toe-curling kiss?
Diary of a Confessions Queen
Amy Crosby believes her missing husband is dead … that is, until she receives a blackmail note.
Confessions writer Amy Crosby has put her life on hold for the last seven years after the disappearance of her husband, Dan. In writing for "True Lies Magazine," guilt-ridden Amy takes on the abilities her fictional characters confess to, such as the time she thought she was psychic after researching clairvoyants. With fatalistic acceptance of the craziness in her life, she uses humor to cope; but when the home Dan bought for them is about to be foreclosed, her only answer is his having him declared legally dead and using his life insurance policy. Her home is safe–that is, until she receives a blackmail note. Equal parts mystery and humor, this novel is sure to keep readers guessing–and laughing–until the end.
Hot Flash
Calm, cool, and premenopausal?
Booklist named Top 10 Romance! Finalist—GRW Maggie Award and Reader's Choice Bean Pot Award
In this laugh-out-loud story about self discovery and coming to terms with aging, forty-year-old Jill Morgan Storm sets out to find the man of—if not her dreams, her son's college tuition. Thanks to survey responses from couples celebrating significant anniversaries, she's discovered the secret to a successful marriage: a man who travels. When she "auditions" traveling salesmen, she's hoping for one week of marital bliss, three weeks off, and a monthly paycheck. Will she find herself and the man of her schemes?

Angel Be Good
Red Adept 2010 Indie Awards Winner
"It made for a fun, easy read, which is just what I want in a holiday novel."
–-Red Adept Reviews
Miracles still happen in modern day New York when "Scrooge" (Nathaniel Danvers) meets "Heaven Can Wait" (Daphne), who has been sent to give him one last chance at redemption. ANGEL BE GOOD captures the essence of the classic Charles Dickens' "A Christmas Carol" and offers a touch of humor and romance. A perfect holiday feel-good read.

Writing Articles and Workshops
Featuring a Foreword by Vicki Hinze, Who's Who in the World recipient (author and educator) and award-winning author of One Way to Write a Novel and Forget Me Not.
Popular lecturer on the craft and business of writing, award-winning author Kathy Carmichael has compiled many of her workshops and articles in this first volume of her Fast, Easy, Painless series. A number of these articles appear on her website, but new material includes: Turning your Talents into Income, Characterization and Viewpoint, helpful information about searching for a literary agent, and more.

[/column]